40th Celebrations were great ...
3 Comments
Wednesday, 2 October 2013 |
Lynne
40 YEARS' CELEBRATION
AFTERNOON TEA was held at FREEMASONS' HALL
(on Sunday, the 29th September 2013)
We wanted to celebrate our 40th anniversary in style and what a truly fantastic occasion it was. 40 years is a real milestone and the fact that Northampton LAMs has stood the test of time is a reflection of the dedication and commitment of all its Members, across the years. The event was extremely well attended and enjoyed by all. The food was fabulous and Tom and Sophie (Tom Hewer Catering) really did us proud. We had a great pianist, Maurice Merry, who kept us entertained royally throughout the afternoon.
The table settings looked simply beautiful. Many thanks to Gill Bott, our Chairman, and Anne Stevens, our Secretary, for their organisational skills and hard work.
We have been asked to do it all again next year! Well, they do say success breeds success ...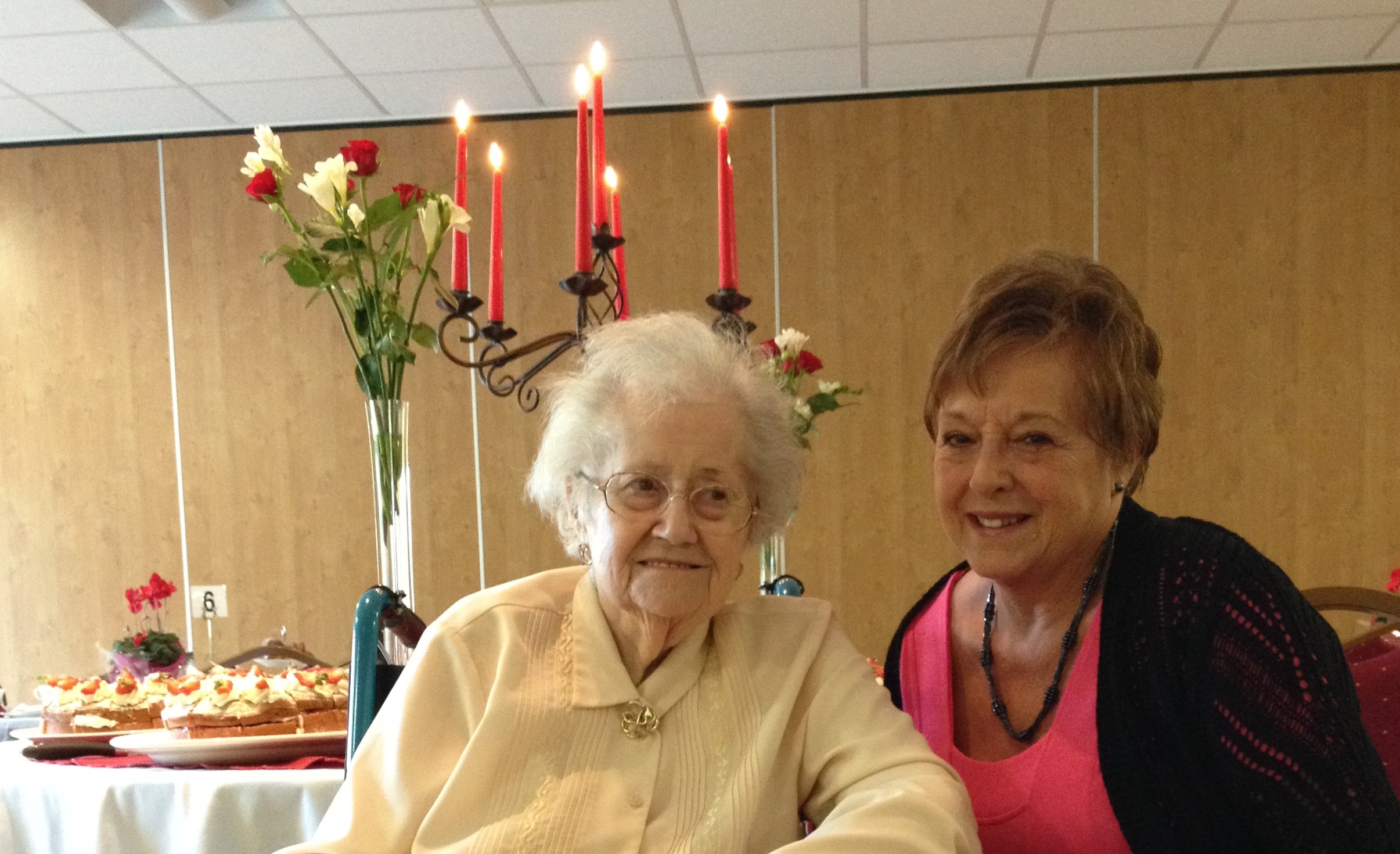 Gill is pictured here with our
President, Joy Roblin.