Newsletter - Spring Edition 2017
Northampton LAMs

NEWSLETTER

Spring Edition
2017
In This Issue
Visit our Website
https://www.northampton-lams.org.uk/
Contact Us
Dates for your diaries
3rd May 2017
AGM – followed by Luncheon
Come and Join Us
We need new Committee Members, please think about volunteering and complete the nomination form.
We also welcome new friends, so invite your friends to join us for refreshments at a coffee morning.
Welcome to the 2nd Edition of our Newsletter
Our aim is to keep members informed about our activities so please take a copy of this newsletter to members who are unable to attend our coffee mornings and lunches.
Now that it's spring time I can reflect on my year in the chair and invite you to read about some of the events we have shared together during the autumn and winter months.
I extend my thanks to members of the committee who work tirelessly to ensure that all continues to go well and ask that you think about speakers or visits you would like to enjoy in the future. We have a suggestion box so let us know.
Chris Ludford-Thomas
CELEBRATING 300 YEARS OF FREEMASONRY
Northampton LAMs were keen to commemorate the Provincial Tercentenary marking 300years of Freemasonry in 2017. We decided to do what we do best and mark this momentous occasion by enhancing Freemason's hall, Sheaf Close. After lengthy deliberations it was agreed to add picture mirrors, the symbol of reflection, to the William Griggs Dining room.
WE THINK THEY LOOK STUNNING
WE HOPE EVERYONE WHO DINES HERE WILL THINK SO TOO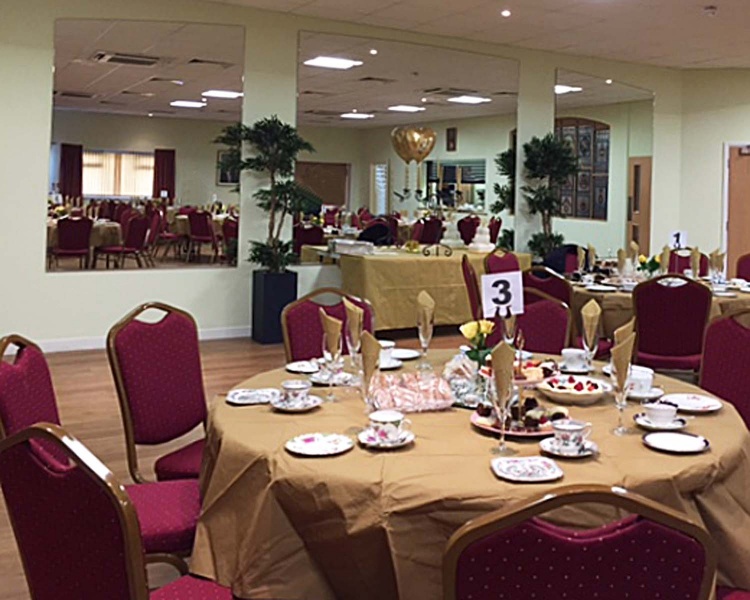 Recent Events we have enjoyed together
October Luncheon - Votes for Women
Votes for women began as a peaceful movement THE SUFFRAGISTS in the late 19th Century. This evolved into the SUFFRAGETTES at the beginning of the 20th Century under the leadership of the Pankhursts and became a protest movement. Many of their demonstrations are remembered today i.e. stone throwing, tying themselves to railings, the tragic death of Emily Davidson who fell under the King's horse at the Derby and of course the horrors of force feeding of those imprisoned. These were all detailed by Tricia Thompson reminding us of the struggle to gain votes for women. New Zealand and Australia had achieved this at the beginning of the 20th Century so it is surprising that in this country it was introduced in stages and universal suffrage only became law in 1928.
Whilst Nancy Astor became the first female MP in 1919 and there were some notable female cabinet members, it took until 1979 before Margaret Thatcher became Prime Minister. Today Teresa May follows in her footsteps and yet there are still only 191 women in the present parliament and the percentage of women who fail to vote is shocking. SO LADIES THE FIGHT GOES ON!!
CHRISTMAS CELEBRATIONS
The Bazaar in November raised £430
The Luncheon in December was enhanced by the joyous singing of the Year 6 Chamber Choir from the High School conducted by Kate Miller.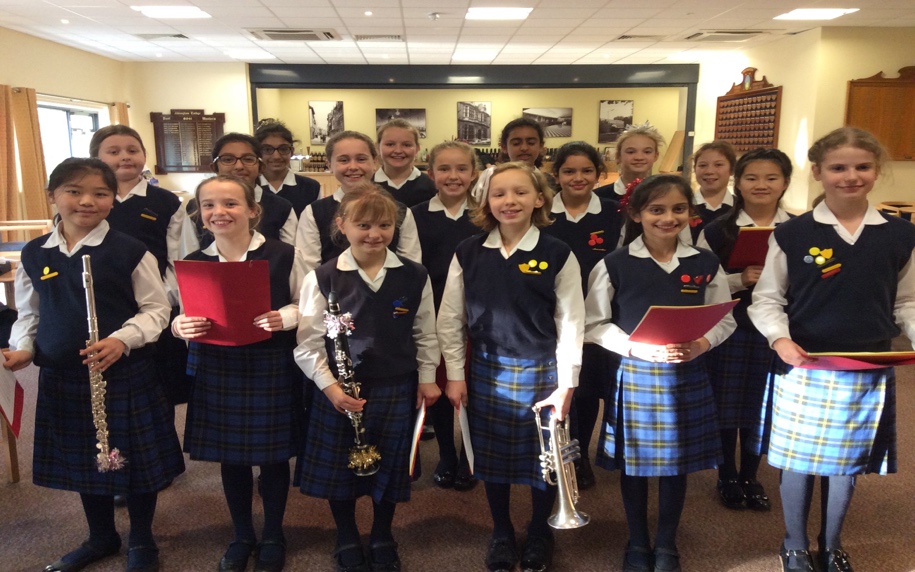 February Friends and Family Luncheon was well attended. Thank you to all who made this such a happy occasion.